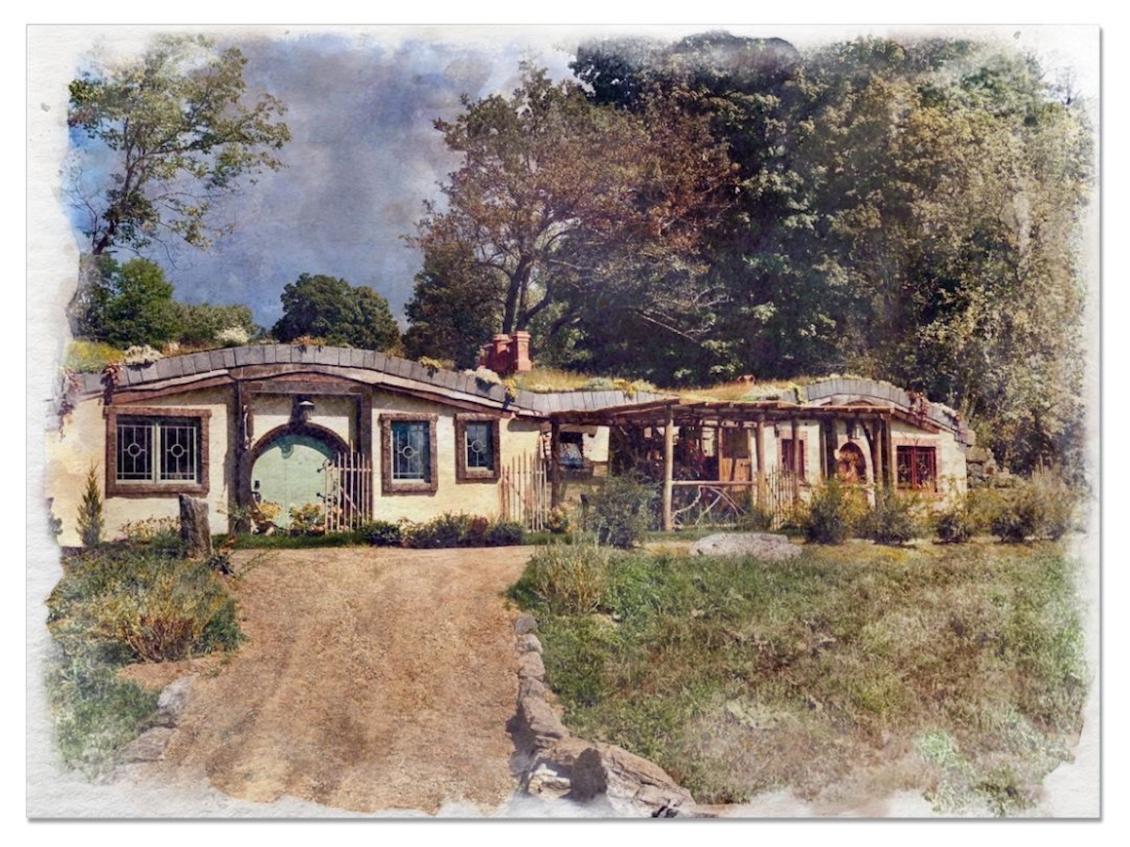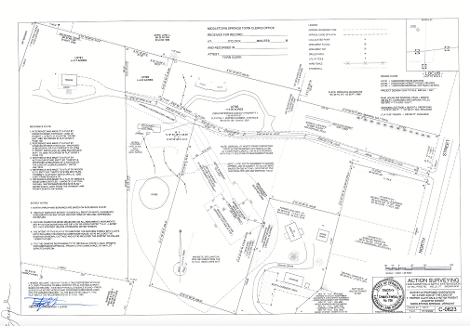 Dream For Sale
(see more photos on Airbnb Listing)
Circa 2941… of the Third Age to be exact. A time marked by the rise of Sauron and his eventual defeat during the War of The Ring.
We wished for a space, not from a century ago but an age away… but our fantasy was not found so we decided to build it ourselves. We focused on the artistry of old world and added all the modern conveniences to weave the best of both worlds together. But does it hold the magic of time & place? Read over the 125, 5-star reviews and discover that 'Magic' is the number one adjective to describe our Hobbit House.
This Tolkienesque gem is tucked into a lush green hill in the very green mountains of Vermont. We, the owners, spent over 6,000 hours on the design/build to make this beautiful dream come true. Completed in 2018 with modern conveniences...but all seem to disappear among the period decor. Since then it has been on Airbnb and featured in many publications throughout the country and as far away as the UAE. Maybe it is the 4 acres of organic open meadows, stonewalls, old maples and sweeping gentle valley views that transports one far from the maddening crowds to a simpler time, or possibly it's just the cozy cocoon created by being in the deep, rich, quiet hillside that creates the magic... does it really matter why or how it happens or just that it does!
Eleven hundred eighty sq. feet of a truly unique and energy efficient building with walls a foot thick and an engineered roof supported by 154 posts and beams is a safe, quiet, bunker for wild weather and low maintenance. The roof is engineered for 140 pounds/sq. ft. for the dead load of the soil and the live load of the snow, which means it is over-engineered 90% of the time. The turn-key home comes full of all the unique furniture & fixtures …the details and a warm ambiance that guests rave about in review after 5-star review. Radiant heat throughout under Turkish Travertine tile and custom designed windows add to the authenticity and quality of the space.
The cottage sleeps four with two full baths indoors (one with a claw foot tub and the other with River Rock tile shower) plus outdoor shower and antique claw foot tub for bathing under the stars on the portico which also has a dining table. A full kitchen, dining, living, library and bedroom make up Baggs Inn. The Double Dragon Pub is full of fun... a custom built bar, games/game table, darts, player piano & music collection, dance area and Queen Murphy Bed. Each side (Pub & Baggs Inn) has a large screen TV hidden from sight, A/C unit, fiber optic Internet, walk-in closets, utility rooms, bathroom and wood stove.
There is a full sized washer & dryer and whole house fresh air intake.
In The Hollow parking area is a 10' x 16' storage barn (2023) which is about as charming as the cottage itself. Nearby is the summer chicken coop and yard for your flock of laying chickens so guests can collect their own fresh eggs in the morning. Four+ laying hens will be included if you wish.
This could remain your 5-Star rental or your own dream get-away whenever 'Stop the world, I want to get off' feeling hits or your full-time heavenly home. The antiques, art and collectables create an authentic experience that immerses you in Tolkien's world.
The Spring Cottage ~
There is also the option to buy the adjoining 4+ organic acres, which includes a three season Spring Cottage, and large, flat open meadow and spring water. The spring and true wishing well over it, feeds the trout/swimming pond. The spring has run 24/7 (slow trickle to the pond only in Aug) for over 200 years. 30+ Trout included. The 600+ sq. ft structure has a large one bedroom or amazing art studio. The living area has a kitchen, wood stove, an attached screened in porch. The double dutch doors of the living space open to view the meadows, pond and apple blossoms in the spring. A full bath with shower has a composting toilet large enough to serve a 3 bedroom home. This is a bright, charming space! This 4 acre parcel with meadows and the Spring/Pond also has the option of building a 4-season home in the current cottage footprint and it has a Septic/Leach field plotted on the survey map and needs only a permit to build. The town has no zoning laws so you too can create your tiny+ dream home. (The Spring House is not sold separately.)
We will be your neighbors up on the top of our hill on an additional 4 acres at the end of the drive. (Selling our Hobbit Home is a retirement 'Sophie's Choice' decision...we are keeping our design/build 'post & beam barn to home conversion' only because it provides space for our large family reunions.)
There are some deed restrictions to ensure the whole of the property remains in the park like condition it is currently in, which took 20 years for us to establish as a 'Shire'. We hope that like-minds* who value freedom from mandates and government over-reach and value self-sufficiency and the value of Boy Scout mentality (aka prepping) consider joining us on Higher Ground. In light of what we see as a very volatile future, we believe a strong local community is essential.
Turn-Key Hobbit Home
4+/- Organic Acres
All furnishing & Fixtures plus storage Barn (Adventure & Archery Games, Chicken Coop/yard & Chickens)
$711,000.
The Spring Cottage
4+ Organic Acres, Spring, Pond (& Trout)
$288,000.
Total for Both Properties: $999,000
Note: Private mortgage or cash sale is most likely required as this unique property does not have the comps that banks require to set value for a traditional loan. (Act now! Property only offered For Sale Sept/Oct/Nov of 2023. We will take it off market by Dec. because bookings for the 2024 Season start in late Dec/Jan and transfer of a sold out season of bookings is too difficult to transfer to new Airbnb owners, becauseall bookings must be canceled and re-booked.)
(Food for Thought: A move to Boston will get a 2 B 2 B condo, (built 2006) for a bit more money and with neighbors on the other side of your living room wall often below and above you, no land to grow food, run your dog or raise animals, nor access to fresh running spring water. Instead there are conveniences of the city along with excitement and entertainment but that comes with the price of high taxes, traffic, crime and noise. If lockdowns were to be reinstated, your expensive condo becomes a prison of sorts as the pluses of city life suddenly disappear. Consider instead a drive into Boston or Montreal (3.5 hrs) or NYC (4.5 hrs) for fun long weekends and enjoy all the sanity & security the country has to offer day in and day out. Train to NYC and daily flights to Boston from Rutland 25 minutes away.)
Interested? Contact us for an overnight stay. We are sold out for Sept & Oct (our Seasons run May 15- Oct 31 and have sold out for 5 years since we opened) but can accommodate a Wed. night visit. (Cost of stay reimbursed if purchased.)
*Share our vision? Join us!
The average American has over twelve years of education and at the end of it all when it comes to meeting basic needs, most people only know how to pull out a charge card. After only 100 years we have lost self-reliance knowledge acquired through millennia, and instead trust that the system will always and forever provide. More and more people are recognizing that complete trust in our system is not the only or wisest strategy to have in place.
By the year 2030, 14 cities (Austin, Boston, Chicago, Houston, LA, Miami, New Orleans, NY, Philadelphia, Phoenix, Portland, San Fran, Washington & Seattle) are moving to "green" climate standards. All 14 of these cities are part of the C40 Cities Climate Leadership Group, which has an "ambitious target" of achieving "zero kg of meat consumption," "zero kg of dairy consumption," only "3 new clothing items per person per year," "zero private vehicles" owned, and only "1 short-haul return flight (less than 1500 km) every 3 years per person." This is all outlined in "The Future of Urban Consumption in a 1.5°C World" report, which was originally published in 2019 and "reemphasized" in 2023.
"The most improper job of any man, even saints, is bossing other men. Not one in a million is fit for it, and least of all those who seek the opportunity." J.R.R. Tolkien
For those of us who do not see the above or The Great Reset ("You'll own nothing and be happy.") as the future we had in mind, a movement is afoot to meet the challenges ahead by transitioning to greater self-reliance. An independent home ownership combined with sharing resources like tools and tractor saves money and sharing knowledge maximizes benefits. Besides gardening & preserving methods, consider having the option of livestock grass rotational farming, hunting & dressing, and aquaculture. Invest in security and freedom that only being more self-reliant can deliver!
IMPORTANT Note: The address '43 North St.' is for our Barn to Home conversion complete in 2005. It is not for sale but Zillow and FSBO required an address, so the value you see on Zillow is for this home which is recorded on 12 acres. The Hobbit House and The Spring House will get a new address when they are purchased which is the event that triggers the new sub-division survey. See Lot#2 (Spring House) and Lot#3 (Hobbit House) on 2023 survey above. The Hobbit House is NOT recognized as a home with a value by Zillow.
© Copyright Visit Higher Ground