Make your special day especially memorable!
A wedding or vow renewal, your girl-get-away, retirement, the big Four-O,
or your anniversary...take time to
Celebrate!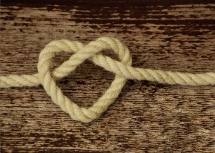 Why complicate your happy day?
Kiss your party planning blues away!
You've decided it's time to tie the knot, or tie it tighter, or just celebrate a milestone in your life and you want a simple celebration that reflects your style. The last thing you want is a dozen details every day for the next year for a cast of characters you hardly know…a process that can quickly turn any event into a circus.
You've figured out that simple doesn't equate to second-rate but rather is just the key to crush the crazy. Plus, you are smart enough to know that planning your marriage might take a year but a wedding should take no more planning than any weekend getaway. We agree. So we've put together a simple but lovely Celebrate! inclusive weekend for you and your partner, along with six of your closest friends and/or family.
You will enjoy one long weekend on a stunning 12-acre Vermont homestead. Lodging includes a charming Post & Beam 180-year-old restored barn...'The House' which sits atop the property with sweeping views of the valley and sleeps four. The charming Hobbit cottage for four... tucked into the hillside also with a sweet view of green meadows and stone walls. Your stay in these quaint and unique properties will be remembered for a lifetime!
The focus is on making amazing memories not making a mess of your finances as large weddings and celebrations often do. And the best part? If the weather predicts rain for the weekend you have chosen you can move the date to the next weekend. It's a perfect perk you'll find hard to match…it's our Blue Skies Deal*.
Plan a simple country celebration…because happy shouldn't be complicated.
*Blue Skies Deal: You Will Decide On Tuesday If It's A Go For Your Weekend Date, Or You May Push Your Date To The Next Weekend With Hopes Of Bluer Skies. When You Book You Are Reserving 2 Weekends But Pay For Only One!
The House on Higher Ground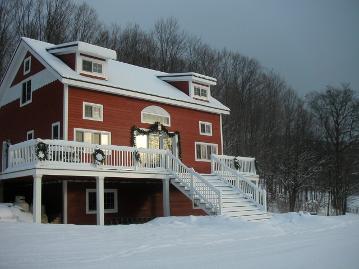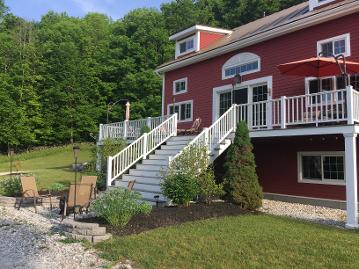 The Hill on Higher Ground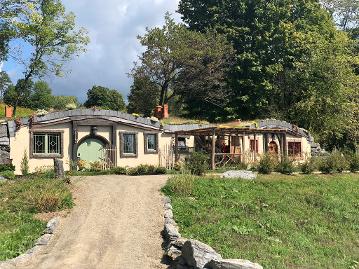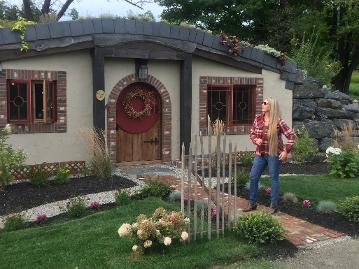 Some Interiors of The House on Higher Ground
Some Interiors Of The Hill On Higher Ground
The Simple Details
Three nights and two day lodging for good standing members of Airbnb.

T

hursday evening check-in before 7pm through Sunday 1 pm check-out.

A happy hour with hot and cold appetizers on arrival on Thursday eve at 6pm on the deck at sunset weather permitting or in the Double Dragon Pub.

Bonfire Friday Night

Renowned chef prepared meals to go. Eat at The Hill, The House, At Sissy's …or on a blanket in the meadow. Meals include three breakfasts, three lunches, Happy Hour on Thursday night, Dinner on Friday evening, and the Celebration Dinner on Saturday night.

Massage for one couple.

A large Silver Ring on the top of the highest meadow with sweeping views of the valley is your wedding arbor.

Marriage License if requested.

Your enchanting celebration dinner buffet is held in a rustic, charming, intimate and adorned barn.

Your chosen music

Brides Bouquet or Floral Centerpiece

Celebration cake and champagne

All lawn and Pub games

Decorated Bicycle Built for Two

Blue Skies Deal
About Your Renowned Chef...
Sissy of Sissy's Kitchen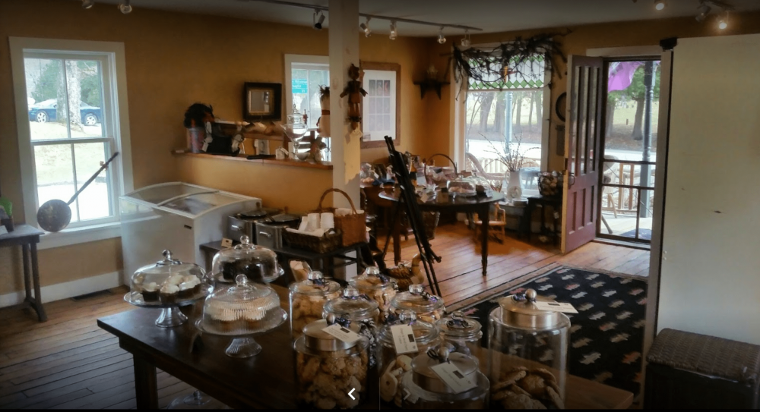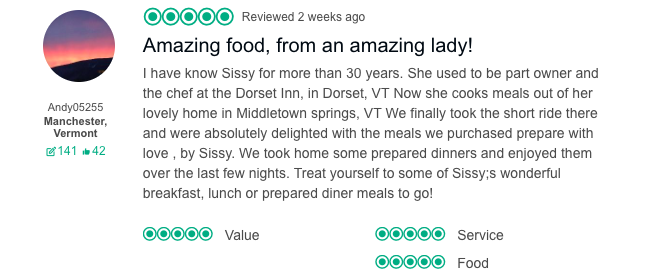 Price ~
The inclusive Celebrate! package is $5000 for the weekend. If you want a Celebrate! and Hobbit Holiday themed weekend, the cost for the inclusive package is $6,500.
How to Book ~
Book your date through Airbnb noting in the message box that you wish to also book the Celebrate! weekend. We will let you know if the next weekend is available for a Celebrate! event and also to block the weekend following for your Blue Skies Deal.
If available, we will confirm with an email with your invoice, which will include the total cost of the Celebrate! Weekend Package. As soon as you pay 50 % through PayPal we will confirm your reservation on Airbnb. The remaining 50% balance is due a month after your booking. If the balance for the event is not paid the month prior to booking we will refund your deposit less 10% and you will cancel your Airbnb reservation. (If we cancel reservations, it reflects negatively on our Airbnb rating.)
(Lodging Is Priced Separately. This Package Available Once You Book Both 'The House On Higher Ground' And 'The Hill On Higher Ground' Through Our Airbnb Listing ~ 8 Guests Required).